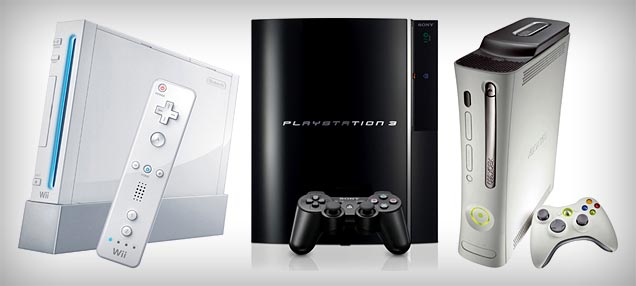 About a month ago, I finally got a PS3. It came with a 500 GB HDD and a physical copy of Assassin's Creed 3, which I wanted anyway. I also purchased Ni no Kuni as downloadable. Though I have been thoroughly pleased with the console so far, it does have its flaws, as do the other consoles, but I'm about to tell you why it doesn't really matter and which one has turned out to be my favorite console of this generation.

Wii
When Nintendo announced the controller design of the Dolphin (the original name of the Wii), I thought it was rubbish. I was also just as easily turned off by the fact that the graphics engine really hadn't been updated, so they were left in the dust. Initially I thought they'd lost their minds and that they were going to go the way of the dodo…but I turned out to be very wrong.
The Wii has enough console exclusives AND titles that show off what the system was truly meant for (fun and effective motion control as well as many family friendly titles) that they were able to weasel on through the competition and make it to the next generation, though for a while they really were relying on the DS to continue carrying them after their disastrous outing with the Gamecube (which also barely survived due to console exclusives).
It should also be noted that consumers tend to use the Wii for Netflix over other consoles because of the fact that you have an actual pointing device and it feels less intuitive with a controller, although that does mean a slight drop in quality of content filtered to the TV since the Wii is not HD compatible.

"Wii would like to play." "Well then, Wii would like to pick up the living room first."
That said, the Wii has earned wrath due to the fact that it's the first console that has made you actually question your living space. What I mean is up until recently the only game I ever really had to clear room for was DDR. Now I have games that play only kinda well because my living room simply isn't large enough for the motion controls and I end up having to do almost an entire overhaul of the room in order to get ready to play Wii Fit.
"But Gun Sage, that's just in YOUR scenario." True, but I can't be the only one affected by this. Seriously, I still want Dance Central for the 360, but I don't think it's worth the effort considering I have so many issues already with just the Wii alone. Nevermind that the Wii itself has issues with the motion control as they had to also come out with the Wii Motion Plus adapter, which is like admitting failure and shortcoming of the original product idea.
And while the console itself is cheap, the games rarely go down in price and the accessories are goddamn expensive. Seriously, there should never be a time where I'm at a game store going "should I buy a new game or a new controller." That's utterly ridiculous. It also doesn't help that their network simply cannot compete with the other networks and that they don't receive many of the downloadable titles that they have either.
And yet, none of these things matter. The Wii brought families back into play. It brought to life the idea of motion control, which the other consoles rapidly latched onto after they mocked and guffawed at it for so long. We received a lot of great Mario, Zelda, Metroid, and various other Nintendo console exclusives that we all ate up.
There were even a number of great third party console exclusives like Last Story, Madworld, Zack & Wiki, Muramasa, Xenoblade, the La-Mulana remake, and plenty of others. To say that the Wii failed in this generation is to dismiss what gaming is all about. It's not Nintendo's finest console by a long shot, but it showed that you don't have to have the best graphics, most traditional control setup, or hardcore games in order to keep it going.
X Box 360
The X Box 360 was the first console of the current generation that I owned. This was because we had initially gone to Best Buy to get a Wii…but I could only think of about 3 games at the time I wanted for the Wii, whereas there were SHELVES of 360 games I wanted to try. Considering the fact that rentals were also still around at this point, I figured I would just buy a couple of games now and rent like a motherfucker for a while to see what it was all about.
I was immediately treated to some gorgeous graphics, both in and outside of cutscenes by Lost Odyssey. This was a sign of things to come as pretty much every game I popped into the console looked amazing to me with few rare exceptions. X Box Live also had all kinds of incredible downloadable games, some of which were of the caliber of full price retail titles.
Being able to play online with my friends on a console, not a PC, was also a very new experience for me, as I never really did that with the PS2 or original X Box. It was also interesting that so many JRPGs made it to the 360, considering many Japanese audiences snubbed the original X Box, though it should be noted that many Japanese 360 titles do NOT seem to know how online gameplay works.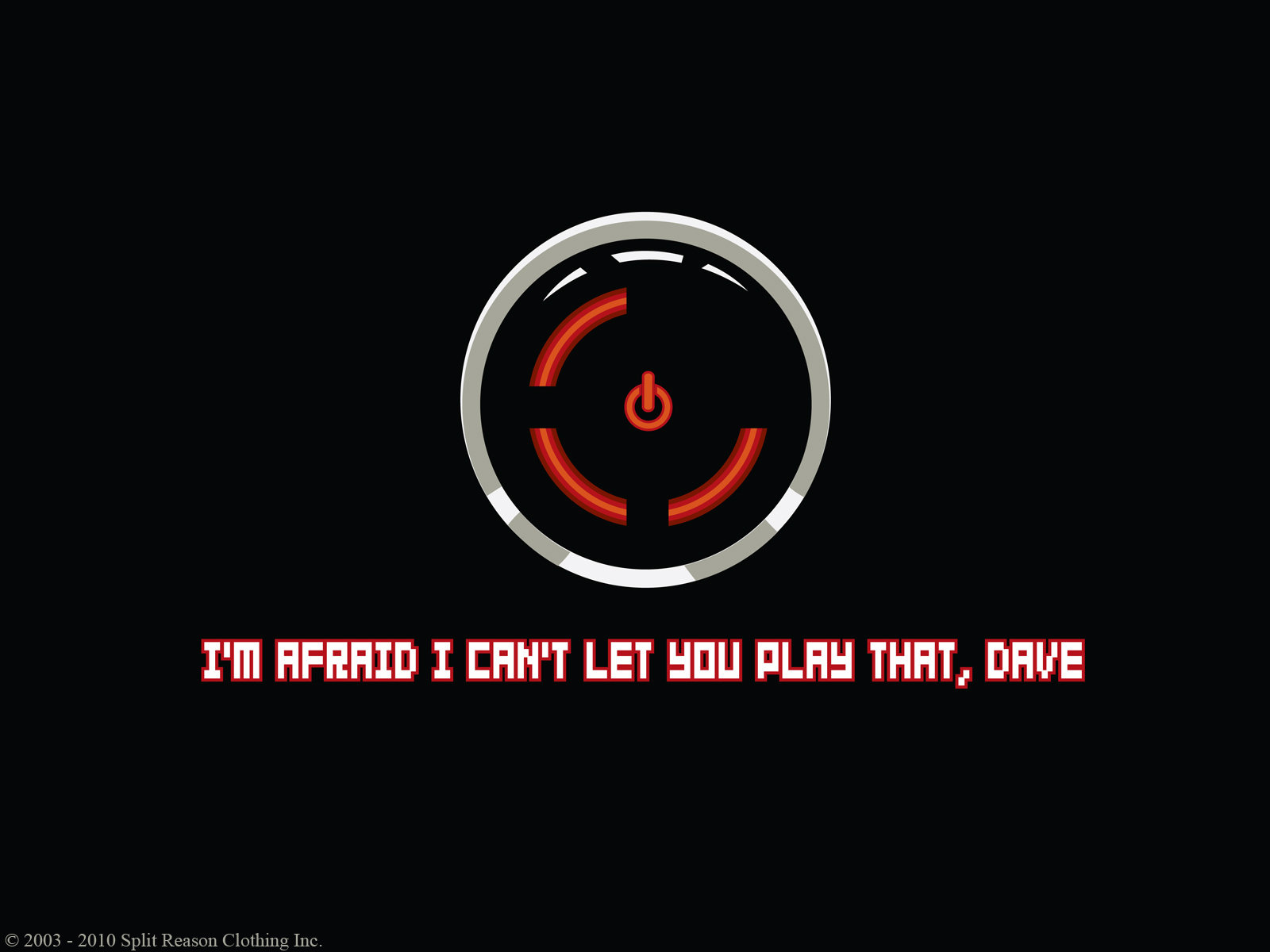 And then…it fucking died. Folks, as many great things as I can say about the 360, I am NOT happy to report that I'm on my third one right now. Do you realize that in the entire HISTORY of my gaming experience I've only had one other console fuckup? Yeah, shortly after I got my PS2, my PS1′s disc tray started having issues. It would still run games, but you couldn't switch discs.
That's all. In my entire 25 years of gaming, those are the only two "problem consoles" I've ever had and to be honest, I can forgive the PS1 incident. There is absolutely no excuse for the failure rate that the 360 has. And we can try to forgive and forget since Microsoft has tried to make right by having better warranties, service repair turnaround, etc., but it doesn't prevent what happened and is technically still happening for many consumers.
It was the first time, that I am aware of anyway, that consumers have been thoroughly WRONG by a console maker…and their response was to do very little about it (at least initially). It also doesn't help that X Box Live is a pay service. Oh, you can TRY to tell me it's because the servers are good or you get exclusives or whatever, but that's rubbish.
Folks, I shouldn't have to pay TWICE to watch Netflix. I also shouldn't have had to argue with an overseas agent AND her supervisor when they double charged me and then decided to end the call with no resolution after they threatened to terminate my membership entirely without refund. And the reason for the double charge? Autopay that I never authorized.
And even after I turned off the autopay function they tried to autocharge AGAIN, only to realize that card had been closed, and sent me a nasty e-mail about it. Seriously, if there's any one thing Microsoft could do for the next console generation, it's to hire some better PR people and get rid of the braindead monkeys beyond both the phones AND e-mail support, which my experience wasn't much better with.
Since I'm not a Halo fan, talking about the console exclusives doesn't really help in this instance either. It also doesn't help that since this is a Westernized console that most of the titles available are idiotic FPSs. And no, I'm not saying FPSs are inherently idiotic; I'm saying there are so goddamn many that it gets old AND a lot of them ARE highly idiotic, so I'm not far off, sadly.
About the only other thing I can complain about is X Box Live doesn't look as streamlined as the PSN or as simple as the Wii Shop…but that's literally all I got. And why does none of this matter? During the last generation of consoles, the PS2 had the best library hands down and I mostly turned to my X Box if the game was available on all consoles as it had the best hardware of the three consoles.
This time, the 360 has the best library this time AND network AND the graphics don't matter (I'll explain in the PS3 section). In many cases, the PS3 MIGHT get a title that the 360 has, but only after the fact…even if it's a JRPG. Initially I thought this may have been because of the prohibitive price of the PS3, but I soon realized it was due to the 360′s overwhelming popularity.
And it's not unfounded, either. Sure, even IF it's because of all the dumb FPSs, the fact is that means there's a higher subscriber base in more countries around the world, so the (initially) ridiculously high price of a brand new PS3 was just icing on the cake. Even though it's still stupid you would have to pay for X Box Live at all, it really only amounts to about $5 a month, which is effectively the cost of a brand new game once a year.
There are verifiable reasons to hate on the console and it doesn't have any console exclusives that would necessarily appeal to me, but it's still an amazing console all the same that has put gaming a major step forward, especially for the hardcore audience.
PS3
With blu-ray and HDTVs on the rise, Sony was hoping to make a major impact on the consumers by providing a console that would automatically provide them everything they already wanted, much like the PS2 with its DVD functionality. Mirroring closely what the 360 was doing and toting impressive exclusives, it looked like Sony was going to get their wish.
But they were wrong. So let me take you back to 2002 for a moment. I had just gotten a PS2 and didn't have a lot of money for extra games. I was kind of doing the 360 thing were I had a couple of games, but mostly I was just renting stuff. Then I realized there was backwards compatibility with the option of doing smoothing and so on.
The Wii also has this along with the virtual console, though I never looked at the VC as much more than something for my kids as I can get pretty much anything I want emulated however I like. So naturally, the PS3 and 360, learning from the success of the PS2, would incorporate this as a no-brainer, right? Wrong.
One of the major reasons it took me so long to even justify a PS3 is because there's virtually NO backwards compatibility now and the icing on the cake is the "PS2 Classics" section in the PSN, which leads me to believe they did this deliberately to cut costs and make an unscrupulous profit in the end. I'm probably wrong, but…you have to understand what that looks like.
And yeah, there are a couple of titles like that on the 360 as well, but I guess I just figured that Sony would be better than that. It gets worse, though. Every game you want to play you have to install first. Ah, but that's no big deal, right? I mean, you have to do that on a PC, so why would I bitch about it on the PS3. BECAUSE IT'S A CONSOLE THAT'S SUPPOSED TO BE OPTIMIZED FOR GAMING, THAT'S WHY.
There is no excuse for this. Nevermind that you can't have it run as a background process, oh no. You have to have it up, right in your goddamn face with its boring ass taking countless minutes or hours to install something YOU SHOULD BE PLAYING RIGHT FUCKING NOW. What is the point of renting or borrowing games or even having less than the very BEST HDD if that's the case?
And again, I often wonder if it was deliberately set up like that because of the last point so they could skim that much more cash because it's an inferior product. Yeah, I said it: inferior. For all the accolades I could provide, the PS3 should NOT have to install every goddamn time you want to play something new. You even have to install stuff you JUST downloaded!
To put this into perspective, Ni no Kuni was a 21 GB download. Now that's painful enough, but THEN it had to install on top of it! That is absolutely unacceptable. Nevermind that the load times are about the same as the 360 anyway, so what's the point of installing?! But that's the worst part: for a system that's supposed to be blu-ray/HDTV ready or compatible or recommended or WHATEVER…I literally cannot discern a difference between its graphics and the 360′s.
I feel that bares repeating, but I'm feeling lazy, so just read it twice. Wasn't the PS3 initially a $600 console? And wasn't the 360 about half of that? Just what in the FUCK were you people paying for? A blu-ray player and that's it? That is NOT the reason to own a game console, people. If that is your only reason to own a game console, then I have an expensive ass music player I'd like to sell you…it's called a computer.

BAM, BITCH.
So the graphics are the same, you have to install everything, there's really no backwards compatibility, it's the most expensive console on the market, and it doesn't have as robust of a library as the 360…man, is there ANYTHING good I can say about this console? Yes. The PSN costs absolutely nothing and is right on par with X Box Live.
Playstation Plus is a new feature that allows you lots of exclusive content, mega discounts and deals, and even free games at times…and I think it's cheaper than X Box Live. It really is blu-ray/HDTV ready and it's possible that the only reason I cannot discern a difference is because all of my equipment is running on composite cables to an old 4X3 SDTV.
There are a BUNCH of exclusive titles available for the PS3 that I will be rapidly picking up as the months go by for cheap, especially since the console is in its twilight now. While the PS3 doesn't have the virtual console, it DOES have a bunch of older Neo Geo titles as well as PS1 and 2 titles and loads of downloadable games, though most of those are also on XBL.
The interface is also cleaner, more streamlined, and nicer way nicer than the 360. Sure, it has its negatives, but overall, it's still a very fun console with a well established base of exclusive titles and rabid fans.
Conclusion
The clear winner is the 360. "What?! But you YOURSELF just said you're on your THIRD console! How can you possibly say the 360 wins?!" Would you like to know why I'm on my third console? Because despite what happened with my first AND my second…I still wanted another one. You can call it blind love or masochism or whatever you like, but the 360 has been my favorite console from the very beginning.
Sure, the Wii has a lot of great exclusives, I love to watch Netflix on it, and when they work, the motion controls are fantastic. And fine, the PS3 has a lot of great content I can download at any time from generations past that I would ACTUALLY shell out money for, it also has a lot of great exclusives, and I'm sure if I ever make the switch to blu-ray that I'll be glad I have one.
But that's literally all those consoles have going for them. The 360 has been a solid (sometimes shaky) console ever since my original purchase and while I'm not a fan of its "whoopsie-daisies," I don't think the other consoles will ever come CLOSE to shaking its library, network, or fan-base.
Love it or hate it, the 360 is the clear winner of this generation. I have no idea what the next generation of consoles will hold for us (though so far I'm not too impressed with the Wii U), but I am confident in saying the 360 has pulled out ahead despite questionable design and marketing choices.