I recently saw this article and want to offer my two cents as well. "The customer is always right." This is what we've been taught and both customers and management alike stand by it. The idea is if we don't treat the customers right, somebody else will. However, in a world full of brats, bullies, and assholes, how do we distinguish a truly valued customer anymore?

One night I was asked by my supervisor to have everyone on the team, one by one, splitjack with me because my sales were smoking hot and the rest of the team was starting to drag a bit. I'm certainly not trying to brag; I still don't consider myself to be a salesman, just persistent and maybe a little lucky.
One of my broworkers (a broworker is a coworker that you also hang out with from time to time) Ian sat down with me mid-tirade from a customer. It especially made it funny because I was trying to sell him our warranty so he'd save on his tech visit and this guy's pelting me with all kinds of insults while I'm cool as a cucumber trying to explain the benefit without laughing when he delves into his bag of nastiness to throw another abrasive comment at me.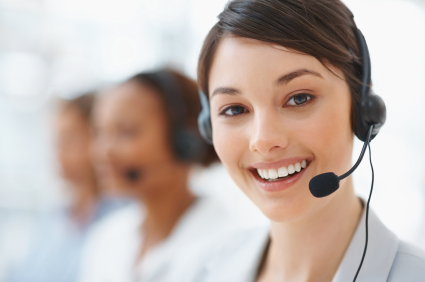 "I AM sorry, sir, but I do not believe 'shoving my thumb up my ass' is part of my documented troubleshooting."
It's all we can BOTH do to not laugh at one point as I continue my pitch and he shouts out "ARE YOU IGNORANT." Sadly, I knew this was not going well, but I continued along my path of professionalism. Some of my coworkers are quick to tell customers to stop cursing at them even when they're not really cursing at them, per se, but the company.
I don't have this policy. I'd rather you get it all off your chest as NC-17 as possible so you feel better and I can move forward, providing both empathy and resolution. Besides, if you told me to quit swearing, well, this is more than likely how it'd go…
"Are you fucking kidding me? Your company is so full of shit!"
"Sir, I'm going to need you to stop cursing at me."
"HEY FUCK YOU ASSHOLE. I WASN'T PISSED AT YOU BEFORE, BUT I'LL BE DAMNED IF I'M GOING TO LET YOU FUCKING TALK TO ME THAT WAY. GET YOUR GODDAMN SUPERVISOR'S PUSSY ASS ON THIS PHONE RIGHT MOTHERFUCKING NOW."
And why is that? Because I DON'T curse on a call, neither as a customer or an employee. Ever. And if I do, you know something's up. By that point, something has gone horribly wrong on the other end. Knowing that I would respond this way, especially with my anger management issues, I'd rather not poke the snake.

"YOU FUCKIN' WOT, MATE?"
About the only time I would insist a customer "calm down" or "please stop cursing" is if I was working in direct public around children, then I might be adamant about it as well or at least move the conversation to a private area. What I say around my own kids is one thing, but I don't mean to corrupt all youth across the country.
Going back to the "IGNORANT" guy, the reason we were both stifling laughter is because, come on. You're going to get THAT upset and in a way that makes you look like a complete dumbass because I'm trying to save you money on something that, admittedly, you probably shouldn't have to pay for at all, but you do, so I'm trying to soften the blow?
Again, I can empathize. Why SHOULD you have to pay for a tech visit? It can be frustrating and I can explain it, but in this scenario, it won't calm you down, so instead I'll side with you. "Yeah, I understand. It really is a pain, but the good news is you have 60 day assurance either way and adding this will at least alleviate the visit by $80, plus offer free shipping should you need it."
He ended up hanging up after saying a few more choice things. I've also had customers upset…PISSED even…for not being able to access something they're getting for free. And that's fine, but…then they demand credit. "So you want me to credit back something you're already getting for free?" "Yes! I'm the customer and I demand satisfaction!" "Okay, I will credit you one day of this free item, so your credit is worth exactly zero dollars and zero cents."
They don't get too happy on that one, but it's true. And honestly, it's nothing worth starting a tirade over in the first place. It's a temporarily free premium and if you don't feel it's up to snuff, alrighty, when the trial is over, just cancel it. Hell, we even allow you to go online and set it up for roll-to-drop vs. roll-to-pay, so that would literally be right at your fingertips, no conversation necessary.
But here's what I have to say about bad customer experiences in general. One of the worst things about my job is it's pretty much back to back calls and a lot of them are terrible customer experiences. Now, not at all, but it's literally become expected. It's bad enough that if I have a legitimately good customer experience, I'm shocked.

"Wait, you're not mad at me for answering the phone and actually doing my job? Oh, thank you! Thank you so much!"
My bad customer experiences are divided between ignorant customers, asshole customers, and a combination of the two. It's one thing to answer a question such as "press the menu button" by tapping the remote on the TV and wondering why it's not working, but it's another to do that and go "IT'S NOT WORKING WHAT THE FUCK IS WRONG WITH YOU SEND A TECH."
Sure, I could boil it down further, but that's not terribly important right now. The major problem is that we've come to expect it. Look, I understand if you don't know how to troubleshoot signal loss on your satellite dish. I mean, that's what I'm here for after all. That IS my job. What is NOT my job is to endure your endless tirade of bullshit.
The problem is there are enough customers out there that feel it is their "right" to yell at us like a drill sergeant when their remote isn't working. No. No, it isn't your God-given right. You are a customer and you pay for a service. When it isn't working, obviously there will be frustration. But let me ask you something: if a cop pulls you over, are you going to cuss him out?

"LET ME INTRODUCE YOU TO MY COMPLAINT DEPARTMENT."
If you show up to traffic court and they say charges are valid and you must pay, are you going to cuss out the judge? If you are this kind of person, do us all a favor and swallow a bullet. I don't care how much money you make, how much you spend on our services, or even how long you've been in our company. You are a worthless, miserable blight on humanity that is deserving nothing more than the humiliation your own goddamn temper tantrum should bring on yourself, except that outsiders have also conditioned themselves to turn a blind eye to it rather than step in and tell them they should act like a fucking adult.
Let me give you a final scenario. Recently, we went to Tee Jayes. My son didn't get his bacon and my refill was for sweetened tea, not unsweetened. By your logic, I should've hulked out and went ballistic on the entire staff until everyone's meals were free. I did not. Instead, when the waitress came over, I had the following EXTRA SHITTY ULTRA HORRIBLE CUSTOMER TO EMPLOYEE EXPERIENCE…
"Excuse me, miss?"
"Yes, hon?"
"I'm sorry, this is sweetened."
"It is? Oh, is it supposed to be unsweetened?"
"Yeah…"
"Oh, I'm so sorry! I'll fix that for you right away-"
"Uh, hey, before you go, I don't think my son got his bacon either."
"Oh goodness! I don't know where my head is today! I'll tell the cook in the back."
"Thank you so much."
"Oh, no problem, hon!"

I find if you have explosions after things that are relatively uneventful and anti-climactic, they become more awesome somehow.
WASN'T THAT THE MOST GODAWFUL THING EVER?! SHE FUCKING CALLED ME "HON!" THE NERVE OF THAT CUNT! Sarcasm aside, everything was taken care of, she got a good tip because besides that, she was really on the ball, we paid, we left. There was no tirade, I got what I wanted, I didn't disturb the other customers or cause a scene, and everything was handled rather diplomatically.
Honestly, if I want to wail on someone over and over again, I'll play a videogame. Maybe that's the problem. Maybe we need to start offering violent customers videogames. In any case, I don't think this problem will ever really go away and there are legit shitty employee experiences as well, but that's no reason to go in guns blazing because of something so minor and inconsequential that only the most rabid of cunts would side with you.